Name: Topping TP30 MARK2 MK II
Receiver: TA2024 T-Amp, OPA2134 op amp hi-fi special
DAC: integrated
Async: ? (I don't think so regarding price)
Working with Volumio: YES
Tested Versions and Platforms: Raspberry Pi B, Volumio 1.51
Edit :
Tested succesfully with Pi B+, also with on/off resiliancy.
Harware Mixer on Volumio: ?
HW Mixer string: ?
Comments: Software Volume function working. No USB hotplug.
Able to handle TP30 poweroff/poweron cycle during playing! This will save on energy.
I shut off the power of the TP30 when playing music, waited several minutes and put power on back… and the music came back!
The Pi will be always ON, and the TP30 will be put on only when used.
I don't really understand how it works as cutting off powersource is close to usb disconnexion to me. Facts prooves I'm wrong.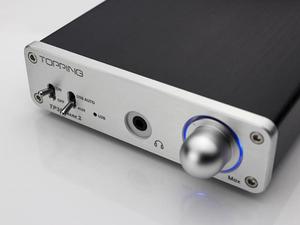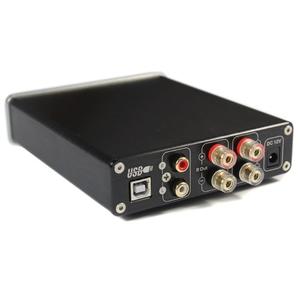 Buying link : http://www.aliexpress.com/premium/TP30-MK.html?ltype=wholesale&d=y&origin=y&SearchText=TP30+MK&isPremium=y&initiative_id=SB_20150127060022&isViewCP=y&catId=0
Sub 100$ s&h included solution