Audio 359 Summer 2015 Update
Sit down & listen.
Alt-Hoeselt, Belgium - September 1, 2015 - Audio 359, a boutique web shop selling high quality music playback systems handling all your digital music, has expanded its product line and online presence. Here is a summary of what changed.
Dedicated Player/Streamer Page
Many customers are specifically interested in the Audio 359 Player/Streamer. They want to add this EUR 169,- component to their existing systems. We created a separate page describing the player/streamer as a standalone item.
audio359.eu/player-streamer.html
The player/streamer combines a Raspberry Pi B+ with a HiFiBerry DAC+, a Wifi dongle and a 64 GB USB stick in a nice case with the Volumio software for HD Audio playback up to 192 kHz / 24 bit resolution.
Introducing the Audio 359 Small Set
Some rooms do not have enough physical space to accommodate the A5+ speakers on their stands. That is why we are introducing the Audio 359 Small Set, which combines our player/streamer with AudioEngine's A2+ Premium Powered Speakers - for just EUR 425,-
The A2+ speakers have no competition in their size and price category, they sound truly amazing. Check out the reviews.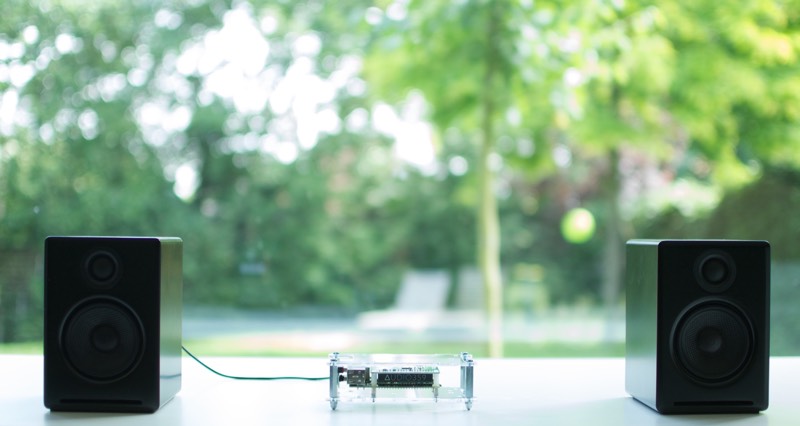 YouTube Presentation Video
We created a short (2:26) YouTube movie presentation of the Audio 359 philosophy of active music listening. We hope you like it.
youtube.com/watch?v=Fyp4voEnbIo
Audio 359 Set One Datasheet
If you want all the details of the Audio 359 Set One on one piece of paper, you can now download the 2-page PDF datasheet and print it recto verso yourself.
audio359.eu/lib/datasheet-01.pdf
Audio 359 Getting Started Guide
Every Audio 359 Set and Player/Streamer ships with a nicely printed Getting Started Guide to help you install and use your new system in no time. You can download and view the latest version of this 36-page PDF document.
audio359.eu/lib/Getting-Started-Guide.pdf
Instagram Account
We have an Instagram account full of pictures related to Audio 359's products and activities. Are you visually oriented ?
Twitter Account
We are using Twitter to send out short updates related to Audio 359's products and activities. We might even share some music tips.
Links:
Contact:
Sven Van Caekenberghe - hello@audio359.eu